West Coast Generators in Naples Florida
---
West Coast Generators (WCG) is a family owned & operated business.
Located in Naples Florida, WCG has been installing, servicing, and repairing generators in SWFL since 2004.
We represent 2 major brands, Kohler & Generac. Each brand has its own unique qualities, and we can help you choose which unit best fits your needs.
If you are interested in a free quote for a new generator, we will come out to evaluate your property and to discuss your household needs when a power outage occurs.
Open 8am to 4pm Monday thru Friday | 24hr Emergency Service
West Coast Generators provides generator service or repair for most brands.
Our technicians are also factory trained to service your already existing generator. It is best to have your unit serviced every 6 months to ensure its lifespan and ability to run efficiently.
At every generator service we will complete a thorough inspection and testing.
Feel free to call with any questions M-F 8a – 4p, we are here to answer them all. 239-566-1769
West Coast Generators holds a State of Florida LP Gas License.
We can provide various size above ground (AG) tanks and underground (UG) tanks up to 1000 gallons for your generator or gas appliances.
West Coast Generators can provide the tank, lines, regulators, gas check and permitting for your installation.
We also have a great relationship with local LP Gas companies where we can provide a lower price per gallon of LP Gas.
Thanks for watching! Please leave a comment.
West Coast Generators also provides generator monitoring.
We use OnCue Plus (Kohler – WiFi only), Mobile Link (Generac – WiFi or Cellular) & Gen Tracker (any brand – Cellular only)
There are many generator functions that can be monitored. For example, power loss, generator start, ATS transfer and generator trouble in general, low battery, to name a few.
Monitoring is meant to be preventative, to assure the generator is working PRIOR to an outage.
When your generator monitor sends out a signal, it can be relayed for a phone call, text, email or all three.
Call us for more information: 239-566-1769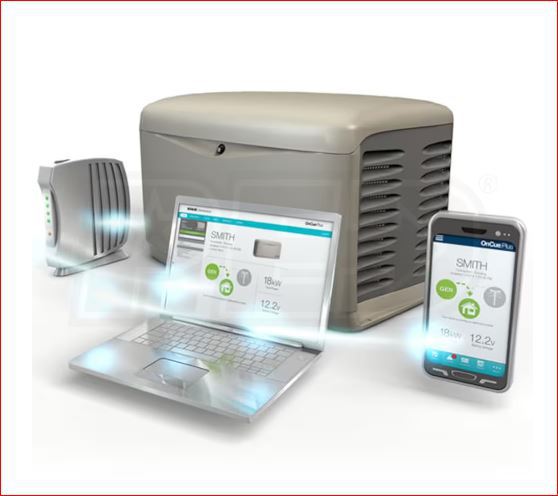 West Coast Generators Blog Posts
---
Kohler has redesigned the 20kw model from the 20RESC to the 20RCA. It has some new features including aluminum quick release panels for easy access and comes with Oncue monitoring. The 20RESC with the polymer case is still available. For more information click this link. KOHLER 20RCA